SET UP YOUR OWN GUITAR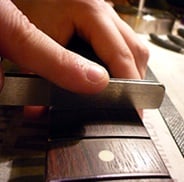 This is a great service for someone wanting to setup there own guitar.
1. How it works:
We come to your address with all tools and materials that are needed on the day.
We can supply strings please arrange with me when booking before hand.
I will be with you talking and explaining what to do from start to finish.
This service dose include a full frett dress and profile, Truss rod adjustment, cutting nut slots for strings, setting the neck breakangle, Internation and more.
At the end of the day you have experience in setting up your own guitar.
2. Guitar
You need a guitar to setup on the day,
When booking with me please tell me what guitar we will be setting up on the day.
This service can take most of the day,
3. What we need.
I have a pop up table about 4 ffoot so need enough room to pop this up.
If you have a table you are happy for us to put our flight case on thats great.
I need access to a plug socket we do keep some extention leads with us.
I charge 295.00 pounds for this service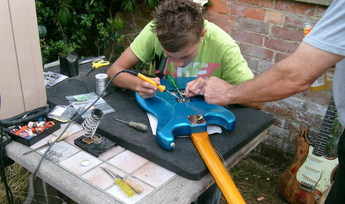 07884 559 135